Verve Music Acadamy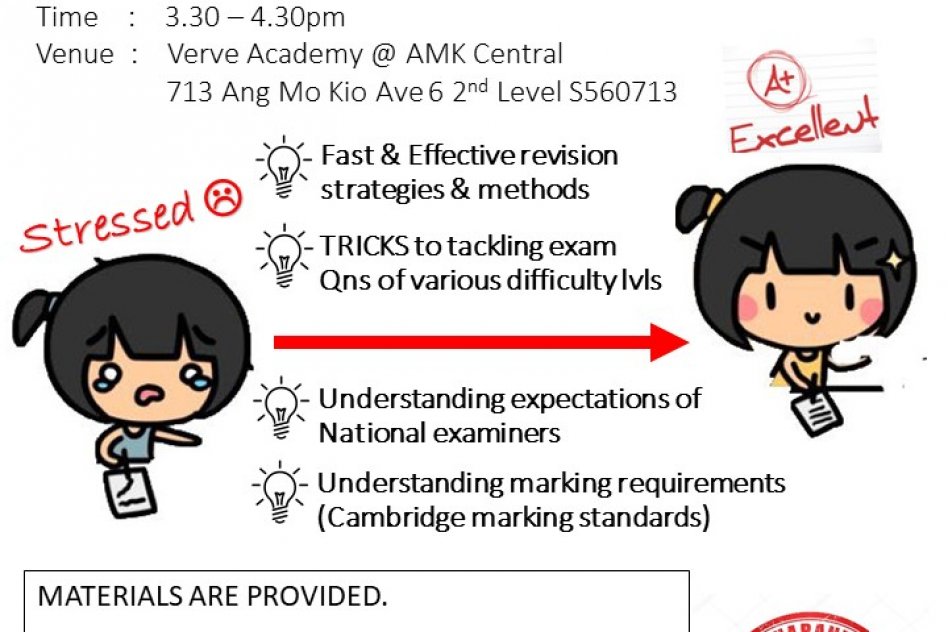 Are you still struggling with Maths even though the exams are approaching VERY SOON?
Wanna know the TIPS & TRICKS to conquer this upcoming exam?? We have an excellent MOE Secondary School Math teacher to help you IMPROVE YOUR GRADES significantly in the shortest time possible!
Best of all, IT'S FREE!
Dates: 8, 15, 22, 29 October 2017 (SUN) - choose one date Time: 3:30pm - 4:30pm Venue: Verve Academy @ AMK Central Blk 713 Ang Mo Kio Ave 6 Level 2 S560713
To register and confirm your place, please call 65544097 or email verve.enquiry@gmail.com with your name, level, contact and preferred date.
SEATS ARE RUNNING OUT SO DO REGISTER ASAP.
---
Location
Country: Singapore
Region: North-East Region
Town/Area: Ang Mo Kio Town
Address: Ang Mo Kio Blk 713 Ave 6
Postal Code: 560713
Coordinates: 1.3714641,103.8465114