1Step Pest Control Services Pte Ltd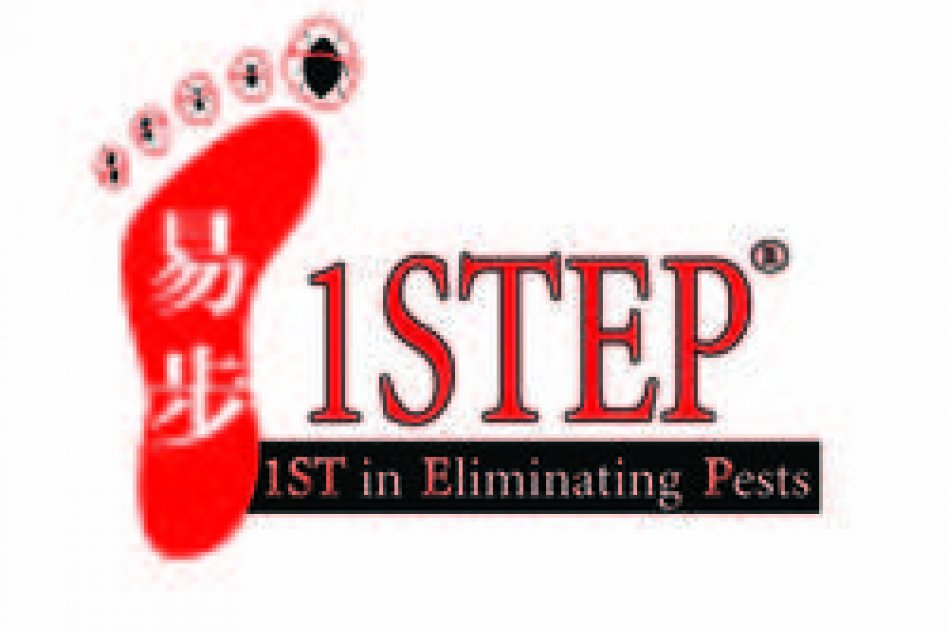 1STEP PEST CONTROL SERVICES PTE LTD was established in 2004 under the slogan ' 1ST in Eliminating Pests ' as a supplier providing DIY pest control products to commercial, industrial and residential markets. Since then, 1STEP has surged forward to become a one-stop pest control company; specializing in providing both quality pest control services and products to cater to the ever-rising expectations of consumers.
THE PEST CONTROL SPECIALIST PTE LTD was incorporated in 2013 under the slogan ' 1ST in Exterminating Pests ● 1ST inEliminating Problems ' to streamline the operations of the parent company whereby 1STEP DIY would focus its attention towards supplying both quality DIY pest control products and services towards the residential, childcare centers and educational institutions, hostels and hotel industry. 1STEP's DIY pest control products could be easily found in the market place; ranging from retail shops in HDB neighbourhoods to DIY shops in shopping centres like DECOFIX, DIY ESSENTIALS, HANDY-MAN, SELFFIX DIY, & ZENER DIY etc. 1STEP DIY is specialized in the control of all general pests and would always implement innovative pest control solutions the organic way (without the use of harmful pesticides) if possible, using the range of 1STEP's pesticide-free products. 1STEP DIY has built an outstanding reputation as 'The Bed Bug Specialist' in the pest control industry whereby we are proud to provide 'Money Back Guaranteed Results' for our unique methodology: 1STEP Natural Bed Bug Powder Treatment.
Our company has an energetic sales team and a competent technical service department which we believe would be able to provide you with a professional and excellent service.
1STEP is the Manufacturer and Distributor of 1STEP Ant Killer Gel & Liquid, 1STEP Bedbug Powder, 1STEP Cockroach Gel Bait / 1STEP Roach Killer Gel / 1STEP Xterminator Roach Gel, Insect-a-clear Fly Shields, 1STEP Kill Fast Rodenticide, 1STEP Rat Glue Traps & 1STEP Termite Powder; hence we would never source from other suppliers for lower grade products. Thus, we strongly believe that our company has a huge competitive & quality edge against our competitors.
---
Opening Hours:
We open on specific days and time as follow:-

Monday
09:00:00 - 18:00:00
Tuesday
09:00:00 - 18:00:00
Wednesday
09:00:00 - 18:00:00
Thursday
09:00:00 - 18:00:00
Friday
09:00:00 - 18:00:00
Saturday
09:00:00 - 13:00:00
Location
Country: Singapore
Region: East Region
Town/Area: Tampines Town
Address: Tampines St 93 Blk 9012 #03-163
Postal Code: 528845
Coordinates: 1.3408266,103.9434942