Mover MrMover.sg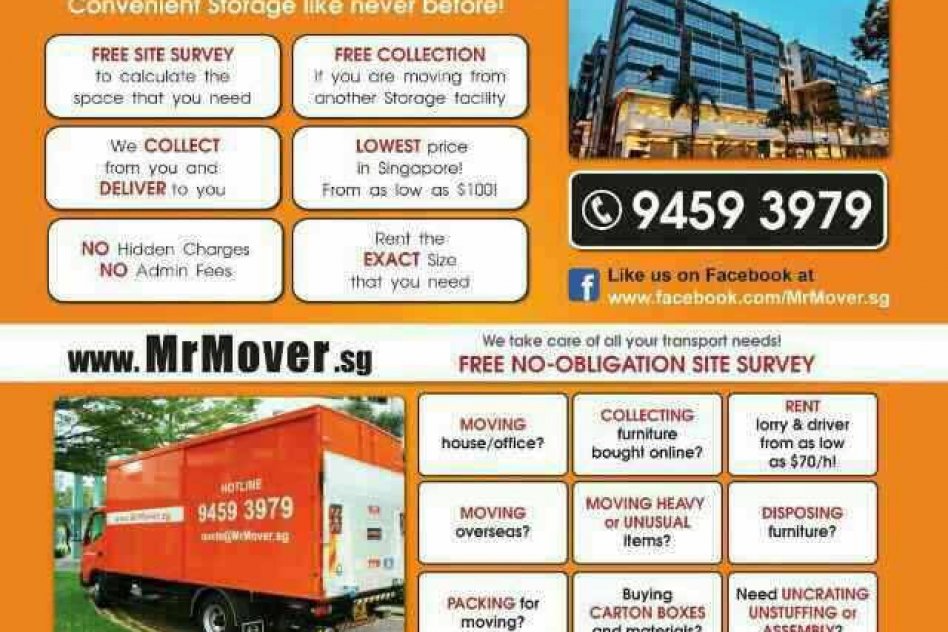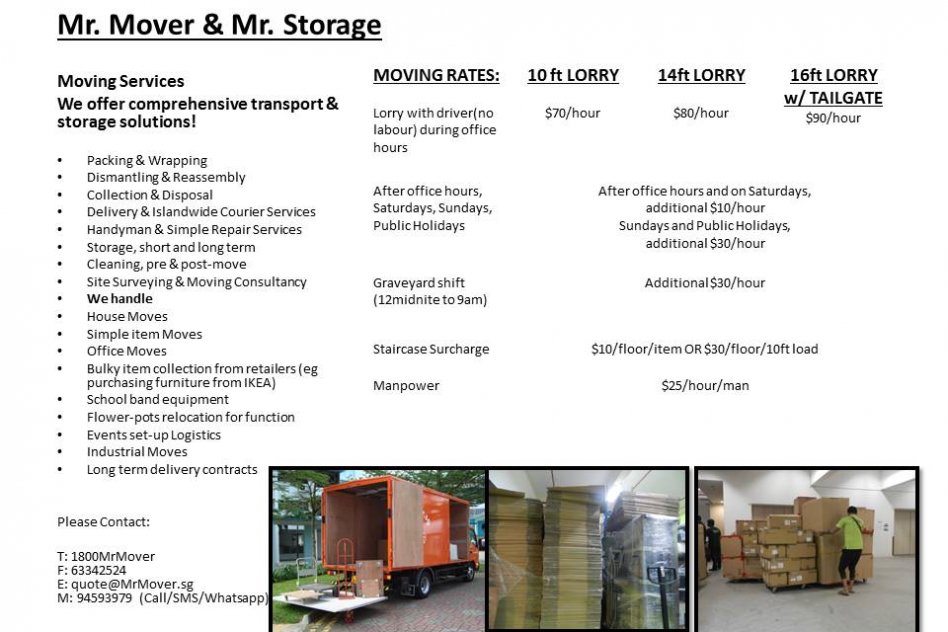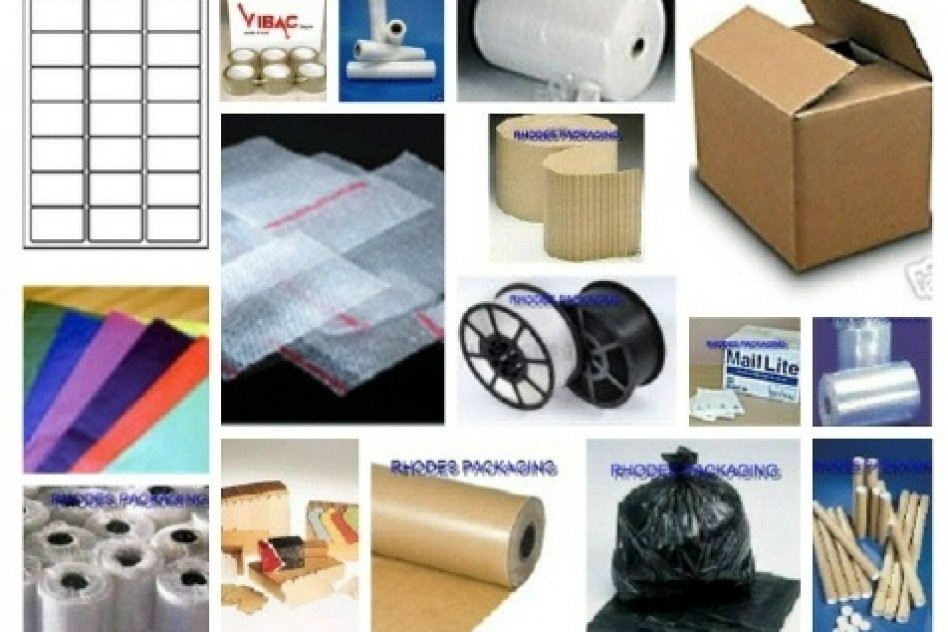 Doing a DIY house or office move? We can provide you all your packing needs.
We provide carton boxes and all your packing materials needs.
Doorstep delivery within 24 hours.
We have 5 sizes of BRAND NEW BOXES
1) MrMover Large 57cm by 41cm by 38cm Double ply with MrMover logo $3.80/each
2) MrMover Medium 57.5cm by 41cm by 29.5cm Double ply, plain $3.00
3) MrMover Small 41.4 x 34.1 x 27cm L x B x H 90 pcs left, double ply, plain $2.50
4) MrMover Long 88 x 25 x 25cm 50 pcs, double ply, plain $3.00
5) WARDROBE BOXES 57cm by 55cm by 110cm, plain $25.00
We have 6 sizes of high quality second hand carton boxes:
1) Extra Small XS 37cm x 38cm x 33cm $2.50
2) Small S 40cm x 40cm x 35cm $2.80
3) MEDIUM 63cm by 35cm by 27cm height $3.00
4) LARGE WITH SIDE HANDLE HOLES 55cm x 47cm x 42cm $3.50
5) LARGE WITHOUT SIDE HANDLES 50cm by 50cm by 50cm, white plain box $3.20
6) XL Jumbo (SUPERHARD) 57.5cm x 42.5cm x 52.5cm $3.50
Note: These are used, but only once to store light dry electronic goods. They are in very good condition.
If the size you require is not found above, we can manufacture carton boxes based on your required dimensions, (minimum order 200 pcs). Logo printing can also be arranged.
Other materials:
OPP Tape $2.50 Shrinkwrap $13/roll Bubblewrap $10/roll (20 feet) Newsprint $10/pack (100 sheets) Corrugated paper $10/roll (20 feet) Silica gel 50cents/packet Packing peanuts $36/packet 'Fragile' sticker $0.50
Delivery & Collection
Flat delivery fee island wide $12
For self collection option, collect at: MrMover.SG & MrStorage.SG 7, Mandai Link Mandai Connection, #08-32/33 Singapore 728653
---
Opening Hour Info:
D & D General Services Pte Ltd
Location
Country: Singapore
Region: North Region
Town/Area: off Mandai Road
Address: A'Posh BizHub #03-19, 1 Yishun Industrial Street 1
Postal Code: 768160
Coordinates: 1.4373933,103.8419863